Secret Solway Salt Marsh guided walk:
Starting at a location which is an 8 mile drive from the centre of Carlisle, this walking tour takes in the open expanses of the beautiful Cumbrian Solway coastline and views across the estuary to Scotland. This is an area which is rich in wildlife and has an exciting history full of stories that include Romans, king's armies, smugglers, a canal and railway, world war 2 bombers, the Solway Spaceman and lots more.
This is a low level walk which includes some uneven ground and a few short rises. The walk takes approximately 75 minutes. Please note there are no toilets available at the site of this walking tour. This walk is not suitable for dogs due to the cattle and sheep grazing on the salt marsh.  You might also want to bring your binoculars to look out for wildlife and to get a closer view of the distant Scottish Solway coastline.  It is not recommended that people venture out to explore the Solway salt marshes without detailed local knowledge, due to the tidal nature of the area.
Secret Solway Silloth guided walk:


A guided tour of the attractive seafront, harbours and township of Silloth-on-Solway. Hear about the rich history of this fascinating seaside town once known as the 'Cumbrian Riviera' – A Victorian spa town in Cumbria, England which once attracted many thousands of tourists.  Learn about the trade and transport history of the town, the part Silloth played in World War II, famous visitors and sports people….. and lots of local stories.  This guided walk takes approximately 90 minutes and does not involve any big hills
Secret Solway Maryport guided walk: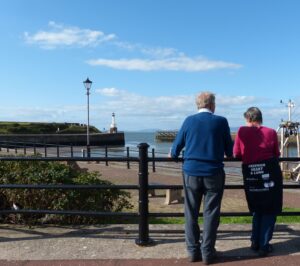 A guided walk of the attractive old Maryport township and harbour. Hear about the Roman, medieval, seafaring, and ship building history of this Cumbrian gem.  See harbour views, Solway seascapes and skies that inspired numerous artists. Learn about some of the historic local Maryport characters and their surprising stories.  This walk takes approximately 2 hours and is a more strenuous walk involving some steps and hills.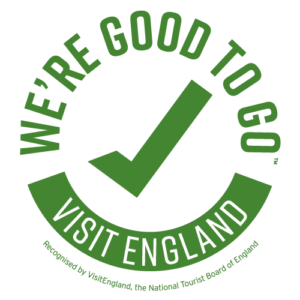 To find out more or to book a walking tour please contact Fiona on 07494489901 or email fiona@solwayconnections.co.uk.  Advance booking recommended.
On all Solwayconnections guided walking tours the maximum group size is 5 people, in line with current government regulations.  Minimum numbers also apply for tours to go ahead.  Full payment must be made at the time of booking a walking tour.
All Solwayconnections guided walking tours operate in adherence to current government and professional guiding Covid 19 safety guidelines.  In line with these guidelines contact name and phone details will be retained. Social distancing will be adhered to during each walking tour. 
Solwayconnections are looking forward to offering Secret Solway guided tours in vehicles in 2021 in line with the UK government Covid 19 guidelines.