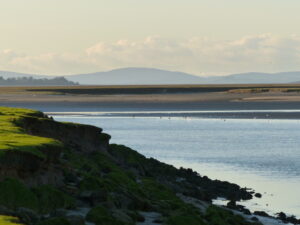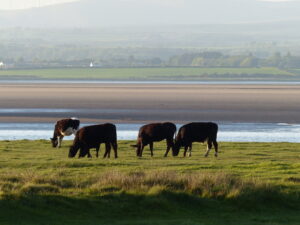 Available October to May -

A Secret Solway salt marsh guided walk

Explore the open expanses of the beautiful Cumbrian Solway coastline in England whilst taking in the stunning views across the inner estuary to Scotland. An area rich in wildlife with an exciting history full of stories.  This is a low level walk which includes some uneven ground and a few short rises. Approximately 75 minutes. Please note there are no toilets available at the site of this walking tour. This walk is not suitable for dogs due to grazing livestock on the salt marsh.    It is not recommended that people venture out to explore the Solway salt marshes without detailed local knowledge, due to the tidal nature of the area.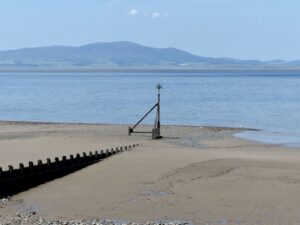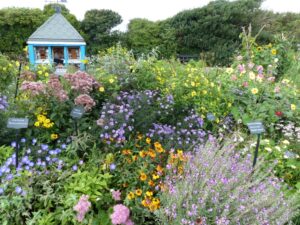 A guided walk in Silloth on Solway
Take in the majestic views on a walk through the rich history of this fascinating seaside town - once a Victorian spa town known as the 'Cumbrian Riviera'.  Hear about the trade and transport history of the town and the part this played in the international success of  Carlisle's much loved Carrs biscuit factory.  Learn about Silloth in World War II, find out about famous visitors and sports people….. and lots more local stories.  This guided walk takes approximately 90 minutes and is on level ground with just a few steps.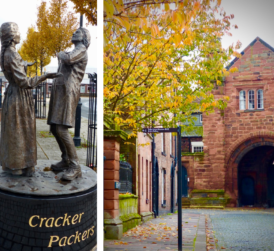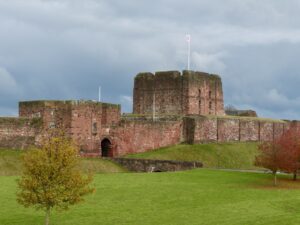 The 'Off the Wall' Carlisle guided walk
Who were the Cracker Packers?
Which USA president became a freeman of Carlisle City?
What was the 'night of a 1000 whiskies'?
Find out answers to these questions and more on a guided walking tour of Carlisle city centre and historic quarters. The Roman era is only a part of the truly rich and layered history of this small border city. On a two and a half hour guided walking tour, explore ancient to modern times taking a route that shares some of the less well known and sometimes quite unexpected stories from the people and the history of Carlisle.