Solwayconnections guided tours
---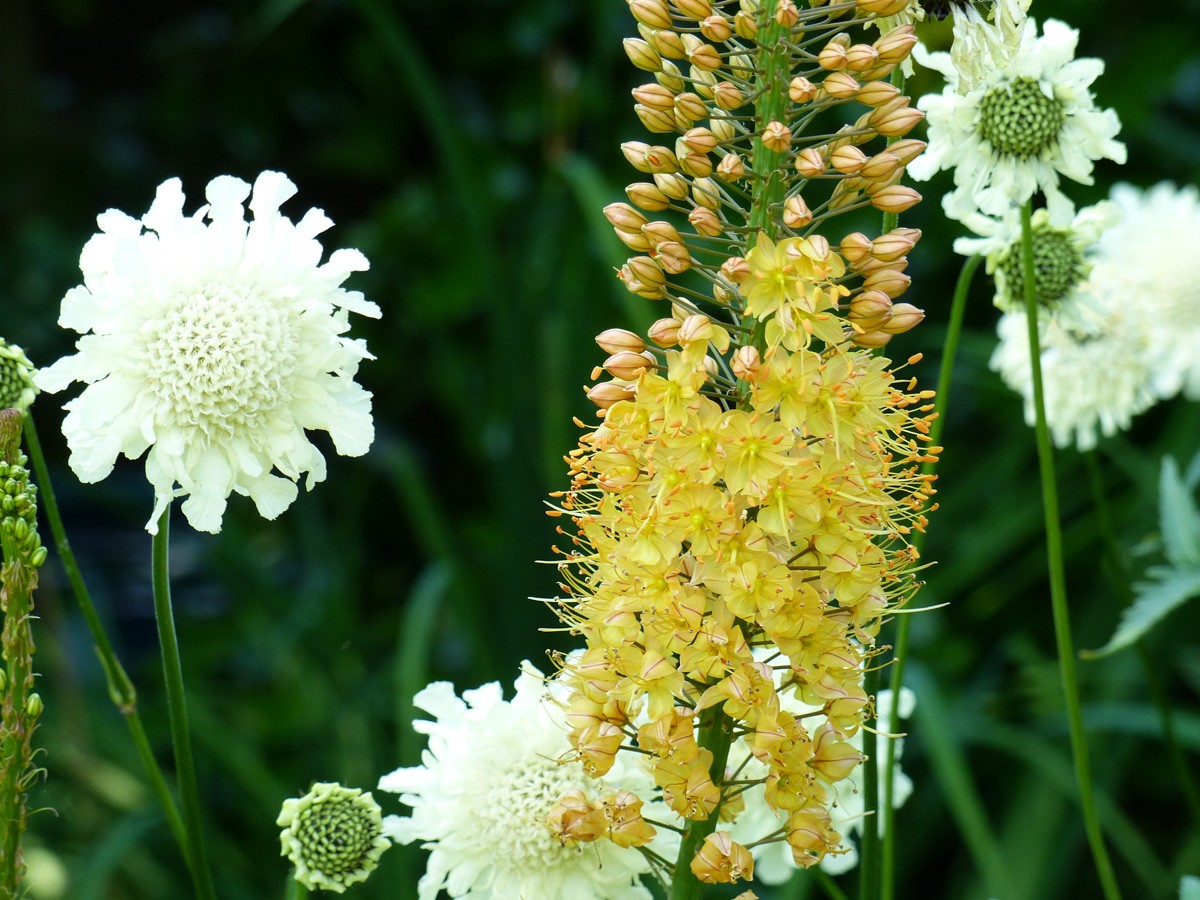 To find out more about our guided tours, please contact us by phone or email so that we can discuss your interests and then design the most suitable tour itinerary for you.
Booking terms and conditions:
Payment:
All tours must be paid for in full in advance of the guided tour.  Full day and half day tours must be paid for 30 days in advance of the date of the tour. Solwayconnections will send you a booking confirmation notification upon receipt of the full fee for your tour.
Cancellation:
Up until April 30th 2022 cancellations will receive a full refund of money paid less any expenses incurred  as long as notification of cancellation is given prior to the date of the tour.
From May 1st 2022 the following policy will apply:
Please contact us as early as possible if you have to amend any tour dates and we will attempt to accommodate your requests.
If you wish to cancel your booking after our booking confirmation notification has been issued, you should inform us in writing as soon as possible by email to fiona@solwayconnections.co.uk or in writing to Solwayconnections, Bourne House, 57 Milbourne Street, Carlisle CA2 5XF. The date of cancellation will be the date upon which we receive your written notification. In the event of cancellation and if we are unable to sell your tour places to another customer, the following booking charges will apply:
- No charge for cancellation up to 30 days before the tour date – full refund less bank charges and administration costs.
- The charge for cancellation between 30 days to 7 days notice– 50% of the total fee for the tour and full costs of any fees incurred for the organisation of transport.
- The charge for less than 7 days notice of cancellation – 100% of the total fee for the tour and cost of transport.
If you are the organiser of a group booking and you cancel your Solwayconnections tour group booking, the same cancellation charges as stated above will apply for you as the organiser and all the people in your group booking.
If a person booked on to a Solwayconnections tour is late and misses the departure of a tour, no refund will be provided. Solwayconnections is not responsible for cancellations due to events beyond it's control, but it will take all possible steps to offer an alternative.
Solwayconnections will do their upmost to ensure that tours run to the identified itinerary, circumstances beyond their control can occasionally result in changes. Should your Solwayconnections tour guide be required to make a minor change to an itinerary due to circumstances beyond their control, there will be no refund of monies paid for that tour.
If due to exceptional circumstances your Solwayconnections guide decides that it is not possible to undertake a specific tour - for example because of adverse weather  or due to Government Covid 19 safety regulations- and there is no mutually agreeable alternative tour arranged, you will receive a full refund within two weeks for the cancelled tour. Solwayconnections will send you an email when a refund has been completed.
Solwayconnections guided tours adhere to the uk Government  and national tour guiding Covid 19 safety guidelines.  Visitors must provide their own PPE and hand sanitizer for their own personal use when on a guided tour.
Customers personal property is carried entirely at the owners risk and Solwayconnections shall not be held responsible or liable for any loss or damage to personal property.
Children under 18 must be accompanied by a responsible adult at all times during a tour. The minimum age for our tours is 7 years old. Clients are responsible for providing an appropriate child car seat for small children.
Solwayconnections reserves the right to refuse to carry any person whose conduct or manner is likely to cause offence or upset to other people on the tour.
Disclaimer for Solwayconnections guided tours:
Clients must wear suitable clothing and outdoor foot wear with sturdy soles.  Unfortunately due to the increasingly litigious nature of the world, as part of the terms and conditions for booking a Solwayconnections guided tour we now have to advise customers of the following disclaimer:
'I accept that being outdoors involves sometimes challenging terrain and particularly in inclement weather means that conditions underfoot may be hazardous. I accept that I am responsible for my own safety and that of my equipment both in assessing whether or not I accept the risk of being in that environment and then taking responsibility for my own safety if I choose to accept that risk. I also acknowledge that it is my responsibility to have adequate clothing and particularly footwear.'
Any dispute arising from a tour organised by Solwayconnections guided tours is subject to the laws of England, and the exclusive jurisdiction of the English courts.
Feedback
Solwayconnections welcomes your feedback on our tours. If you wish to contact us, please email us at info@solwayconnections.co.uk. Details of problems or complaints should also be sent in writing in the first instance to Solwayconnections by email at the email address info@solwayconnections.co.uk or posted to Solwayconnections, Bourne House, 57 Milbourne Street, Carlisle CA2 5XF
Website policy
If you continue to browse and use this website, you are agreeing to comply with and be bound by the following terms and conditions of use, which together with our privacy policy govern Solwayconnections relationship with you in relation to this website and the data we receive from you. If you disagree with any part of these terms and conditions, please do not use this website.
The term ' Solwayconnections' or 'us' or 'we' refers to the owner of the website whose registered office is Solwayconnections, Bourne House, 57 Milbourne Street, Carlisle CA2 5XF. The term 'you' refers to the user or viewer of our website.
The use of this website is subject to the following terms of use:
This website uses a minimal number of cookies to monitor browsing preferences. Cookies are used on this site to retain user preferences, store information for forms, and provide anonymised tracking data to Google Analytics.
The content of the pages of this website do not constitute advice and should not be relied upon in making or refraining from making any decision. This website is for your general information and use only. It is subject to change without notice.
Neither we nor any third parties provide any warranty or guarantee as to the accuracy, timeliness, performance, completeness or suitability of the information and materials found or offered on this website for any particular purpose. You acknowledge that such information and materials may contain inaccuracies or errors and we expressly exclude liability for any such inaccuracies or errors to the fullest extent permitted by law.
Your use of any information or materials on this website is entirely at your own risk, for which we shall not be liable. It shall be your own responsibility to ensure that any products, services or information available through this website meets your specific requirements.
This website contains material which is owned by or licensed to Solwayconnections. This material includes, but is not limited to, the design, layout, look, appearance and graphics. Reproduction is prohibited other than in accordance with the copyright information below, which forms part of these terms and conditions.
All copyright, trade marks and all other intellectual property rights in the website and its content (including without limitation the website design, text, graphics and software and source codes connected with the website) are owned by or licensed to Solwayconnections website (www.solwayconnections.co.uk) or otherwise used by Solwayconnections website as (www.solwayconnections.co.uk) as permitted by law.
None of the content of the Solwayconnections website (www.solwayconnections.co.uk) may be downloaded, copied, reproduced, transmitted, stored, sold or distributed without the prior written consent of the copyright holder. This excludes the downloading, copying and/or printing of pages of the website for personal, non-commercial home use only.
Unauthorised use of this website may give rise to a claim for damages and/or be a criminal offence.
This website may include links to third party websites that are controlled and maintained by others. Any links to other websites is not an endorsement of such websites and you agree and acknowledge that Solwayconnections are not responsible for the content or availability of such sites. Browsing and interaction on any other website, including websites which have a link to our site, is subject to that website's own terms and policies.
If any of these Terms and Conditions should be determined to be invalid, illegal or unenforceable for any reason by any court of competent jurisdiction then such Term or Condition shall be severed and the remaining Terms and Conditions shall survive and remain in full force and effect and continue to be binding and enforceable.
Your use of this website and any dispute arising out of such use of the website is subject to the laws of England, and the exclusive jurisdiction of the English courts.
Privacy Policy
This Privacy Policy governs the manner in which Solwayconnections collects, uses, maintains and discloses information collected from people who contact Solwayconnections regarding tours and also users of the www.solwayconnections.co.uk website. This privacy policy applies to the website and all products and services offered by Solwayconnections.
Web browser cookies
Solwayconnections use a minimal number of cookies. Our website provides anonymised tracking data to the third party application Google Analytics.
Google Analytics
Google analytics use cookies to store information, such as what time your current visit occurred, whether you have been to the site before, and what site referred you to the web page.
These cookies contain no personally identifiable information but they will use your computer's IP address to know from where in the world you are accessing the internet. Google stores the information collected by these cookies on servers in the United States. Google may transfer this information to third-parties where required to do so by law, or where such third-parties process the information on Google's behalf.
In order to provide website visitors with more choice on how data is collected by Google Analytics, Google has developed the Google Analytics Opt-out Browser Add-on. The add-on communicates with the Google Analytics JavaScript (ga.js) to stop data being sent to Google Analytics. The Google Analytics Opt-out Browser Add-on does not affect usage of the website in any other way. A link to further information on the Google Analytics Opt-out Browser Add-on is provided below.
https://tools.google.com/dlpage/gaoptout?hl=None
The information we use:
Personal identification information
We will only collect personal identification information from people if they voluntarily submit such information to us through email, a phone call or via our website. When you contact Solwayconnections about a tour, to enable us to discuss and organise a suitable tour, you may be asked for further details including your name, email address, mailing address, and phone number. You can always refuse to supply personal identification information. This may however impinge on our opportunity to arrange a suitable tour.
Photographs
If applicable Solwayconnections will ask permission to take photographs of people on a tour and will only ever use photographs that have been taken of people on their tours with the express written permission of the individuals who are identifiable in the images.
Non-personal identification information
We collect non-personal identification information about website users when they interact with our website through Google Analytics. We use this information to support analysis and understanding of how people use the website. This is to help us improve the usage and effectiveness of our website.
How we use your personal information
Solwayconnections will only use personal information that has been voluntarily supplied. This information will be used for the following purposes:
To discuss, organize and book tours
Information you provide enables us respond to your tour booking enquiries and requests and to create a suitable tour itinerary for you.
To send emails
When you supply us with your personal information we may use your email address, contact address and/or phone number to communicate information and updates pertaining to your tour booking. We may also use your email address, contact address and/or phone number to respond to enquiries, questions, and/or other requests from you.
To personalize website user experience
We may use generic information in the aggregate to understand how our website users as a group use the services and resources provided on our web site.
How we protect your information
In accordance with the UK data protection legislation Solwayconnections adopts appropriate secure data collection, storage and processing practices and security measures to protect against unauthorized access, alteration, disclosure or destruction of your personal information, transaction information and data provided by you to our website.
Sharing your personal information
Solwayconnections do not sell, trade, or rent website users personal identification information to others. We may share generic aggregated demographic information not linked to any personal identification information regarding visitors and users with our business partners and trusted affiliates for the purpose of improving our services and products.
Third party websites
There are links on the Solwayconnections website to the sites and services of partners, licensors and other third parties. We do not control the content or links that appear on these sites and are not responsible for the practices employed by websites linked to or from our website. In addition, these sites or services, including their content and links, may be constantly changing. These sites and services may have their own privacy policies and customer service policies. Browsing and interaction on any other website, including websites which have a link to Solwayconnections website, is subject to that website's own terms and policies.
Changes to this privacy policy
Solwayconnections has the discretion to update this privacy policy at any time. You acknowledge and agree that it is your responsibility to review this privacy policy periodically and become aware of modifications. Current policy date May 2018.
Your acceptance of these terms
By using this website, you signify your acceptance of this policy. If you do not agree to this policy, please do not use the Solwayconnections website. Your continued use of the website following the posting of changes to this policy will be deemed your acceptance of those changes.
Contacting us
If you have any questions about our Privacy Policy, the practices of this website, or your dealings with this website, please contact us at: info@Solwayconnections.co.uk or write to us at Solwayconnections, Bourne House, 57 Milbourne Street, Carlisle CA2 5XF.