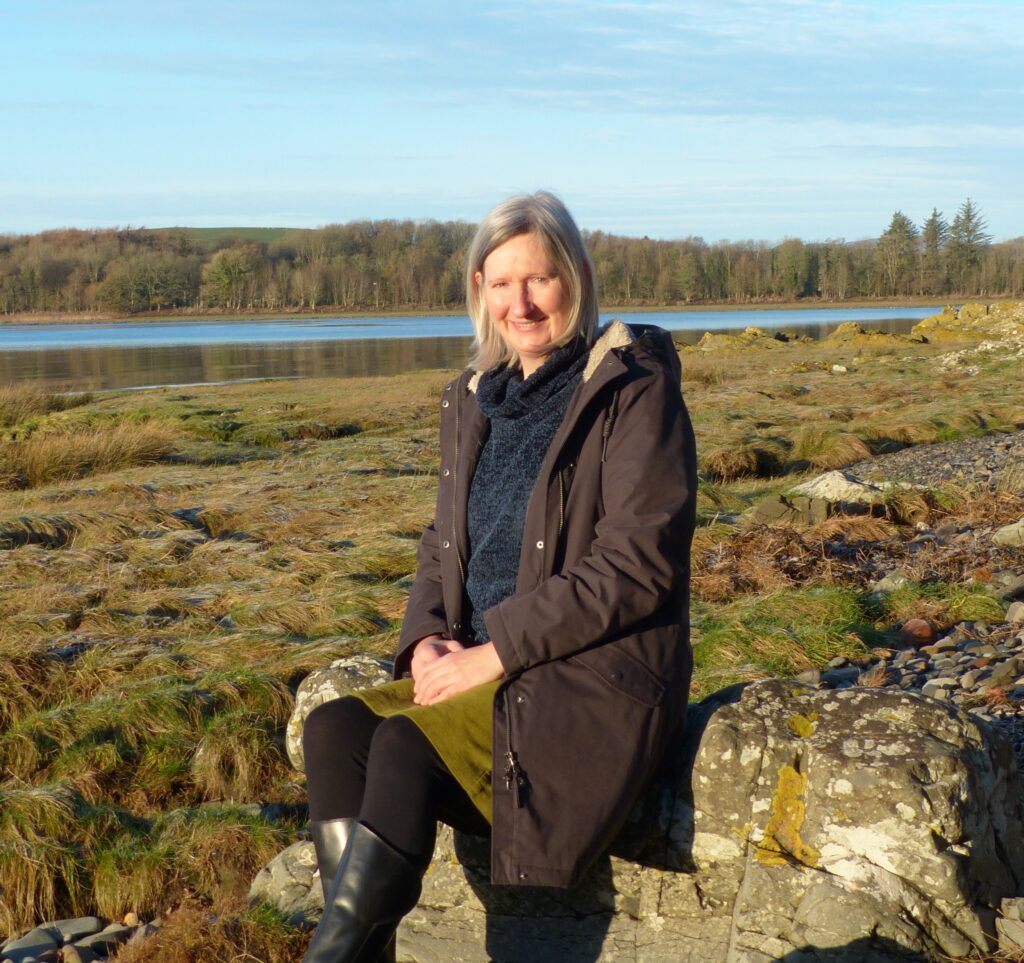 Hello and welcome to Solwayconnections Guided Tours.
My name is Fiona Stoddart, creator of Solwayconnections Guided Tours.  I am the main guide for the tours that are devised to give you insight into a less well-known part of the British Isles and to inspire you with breathtaking landscapes, seascapes and rural towns and villages with a wealth of history and culture.
I love sharing the big Solway skies, sweeping coastlines, rich wildlife habitats and hidden history with our visitors. To add interest to my walking and driving tours I have become an avid collector of secret Solway stories - the quirky, hidden, unexpected tales from history and local life.  Having lived close to the Solway estuary for nearly 20 years, I am fortunate to have a large network of local contacts who each have their own knowledge and love of Solway life.  Where possible I try to include some of this Solway knowledge in my guided tours through, perhaps, a visit to a local artisan food or drink producer, or possibly through meeting a local fisherman, artist or a church warden at their church. 
I founded Solwayconnections in 2017, after working in tourism and as a university lecturer for 20 years. With an MA in Tourism and Leisure Management, I draw on my previous professional knowledge and experience to create interesting, detailed tour itineraries. I develop tours to a range of themes or can create something bespoke, for individuals and couples up to groups of 50 people on coach holidays.   
My aim in my tours is to give visitors an enjoyable and authentic insight into Solway life, as well as sharing the history and stories of the area as we go on a journey 'through time' and through the stunning local landscape.  Through my work I also aim to support local communities by working with and donating to different charities and small businesses in the area. This is an approach that I have always adopted within my guided tours and is now even more important because of the economic difficulties some local Solway communities are facing due to the pandemic and cost of living.   
For more information about Solwayconnections guided heritage tours, please contact fiona@solwayconnections.co.uk  or phone 07494489901