Having worked in universities for over 20 years teaching undergraduate and postgraduate students on various outdoor and media based courses, Fiona Stoddart of Solwayconnections Guided Tours has many years of experience devising and running educational fieldtrips that suit the learning needs of students on a range of different courses.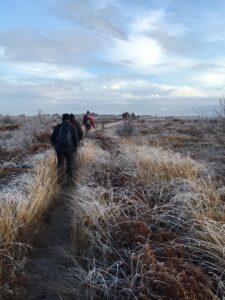 The history, culture and landscape of the Solway and Scottish Borders offers a rich palette of opportunities for students to study all kinds of different subjects on a fieldtrip- subjects such as local history, photography and film making, tourism studies and more...  
Drawing on her indepth knowledge of the Solway and Border regions and her network of local connections Fiona can work with teachers and programme teams to devise and run bespoke educational fieldtrip experiences to fit into the curriculum needs of different educational courses.