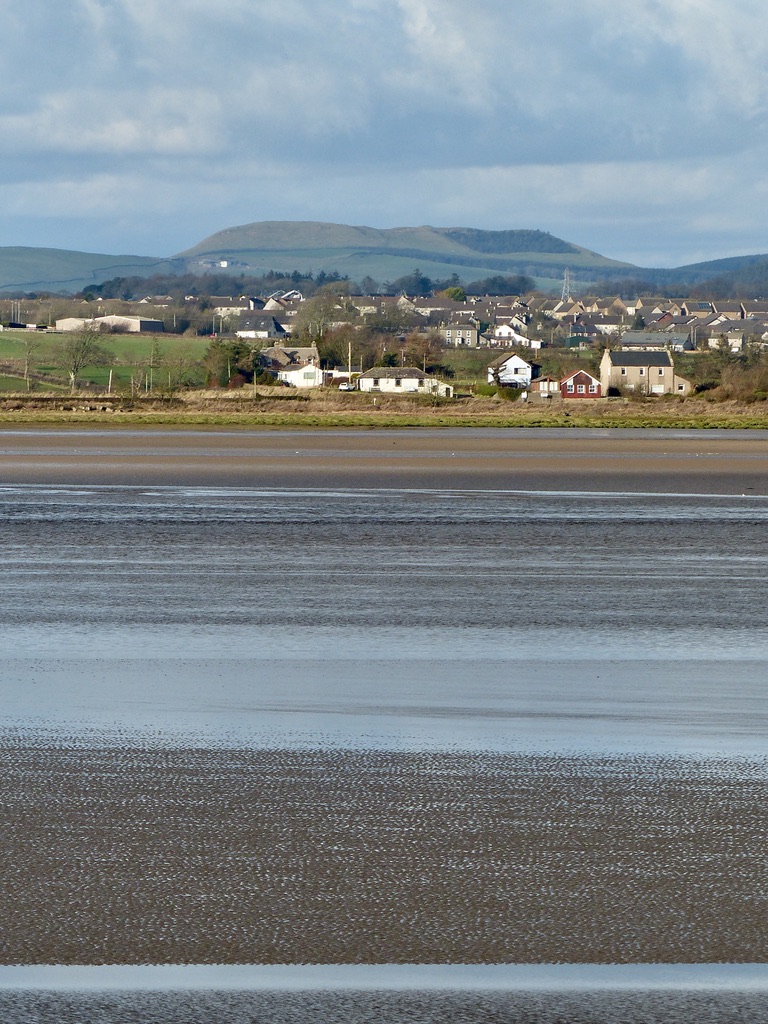 This photograph was taken from near Bowness on Solway in Cumbria, England and the distinctive hill seen on the skyline is called Burnswark and is near Lockerbie about 10 miles north of Annan in south west Scotland on the north side of the Solway estuary. Burnswark is a hill that can be seen from many different places on the Solway coast and over time it has become a place of intrigue for me and somewhere that I was keen to visit.
Whilst attending a great talk at the West Cumbria Archeological Society  about the Caledonian hill fort which once stood on the top of the Burnswark plateau I learned about the demise of the small native British community who lived on top of the hill until the time just after the death of Emperor Hadrian (of Hadrian's Wall fame) who died in AD 138.
After Hadrian died Antoninus Pius took the throne of Rome and it is during his reign that the removal of the community living on Burnswark hill plateau is believed to have taken place.  Evidence of Roman army camps have been found to both the north and the south sides of Burnswark and the events that took place there have been contested for many centuries by different archeologists.    Early surveys of Burnswark suggested to archeologists that the hill had been a Roman military practice ground or a seige site. Recent finds of substantial amounts of Roman sling bullets and ballista have however produced a new theory that an assault by Roman legions destroyed the native British community living in a fort on the hill.
Armed with this knowledge, I decided I had to pay a visit to Burnswark. So on a clear frosty November morning my old dad and I drove to the Lockerbie area, parked the car, donned our boots and walked the short path up onto Burnswark hilltop. It was beautiful and did not disappoint.  A stunning full 360 degree view looking across to the Cumbrian Lake District fells, taking in the length of the Solway – we thought we could see as far as Workington to the south in Cumbria – and a distant view of Criffel in south west Scotland. North into the Scottish Borders and south east views of the northern Pennine hills. Very splendid.  When the Covid 19 lockdown allows I hope very much to revisit this place to once again take in the fabulous views of the Solway estuary, Borders and northern hills that it offers.